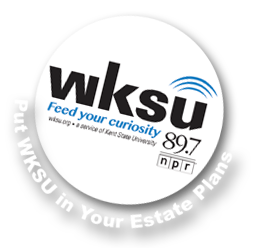 Welcome! We are pleased you have interest in learning about the many benefits of charitable gift planning. To speak with someone in the Center for Gift and Estate Planning about ways to benefit through a planned gift, call 330-672-1000 or email us at giftplan@kent.edu. A member of our Planned Giving Team will be very pleased to help you.
Free Wills Guide
Are you ready to plan your will or trust? We would like to give you a FREE Wills Guide. This helpful information may enable you to successfully plan your estate and avoid an accidental disinheritance. You may also ask a question in the comments section. Then plan to use our Wills Guide to record your family information and your estate distribution plans.

Please enter your name and email address. Provide for and protect your family with this Wills Guide.
Enter Your Information